Earl William Giacomo, 89, of Mulkeytown, passed away on January 12, 2020 at his home.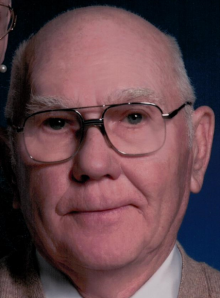 He was born on November 3, 1930 in Pinckneyville, IL to George and Mary (Ritter) Giacomo. He married Virginia Maxine (Rogers) Giacomo on August 18, 1951 and she survives of Mulkeytown.
He is also survived by his daughter Ella (Charles) Culver of Christopher; one son Robert "Bob" (Mary) Giacomo; grandchildren Jordan (Alyssa) Culver of Little Rock, AR, Ashton Culver of Christopher, Joshua (Beth) Giacomo of Pinckneyville, IL, Sarah Shasteen of Pinckneyville, IL, Laura (Mike) Dreas of Radom, IL, Joseph (Kait) Giacomo of Pinckneyville, IL; great grandchildren Logan Shasteen, George Dreas, Aubrey Culver and baby Giacomo due in July; two sisters Celeste Epplin of Florissant, MO and Doris (Robert) Valette of Mulkeytown and one brother Gene (Judy) Giacomo of Mulkeytown.
He was preceded in death by his parents, and one granddaughter Megan Culver.
Funeral mass will be on Thursday January 16, 2020 at 11:00 AM at the St Andrews Catholic Church in Christopher with Rev. Augustine Ibezimako officiating. Visitation will be on Thursday January 16, 2020 from 9:00 AM until the time of the mass at 11:00 AM. Burial will be at St Andrews Catholic Cemetery in Christopher.
In lieu of flowers donations can be made to Hospice of Southern Illinois. Envelopes will be available at the Church.
For more information go to our website www.gilbertfuneralhomes.com