Mary Beth Prusha, age 60, of Benton, passed away Tuesday, October 29, 2019 at her home.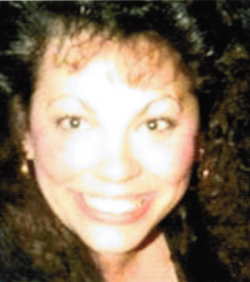 Celebration of Life Services will be held at 7:00 p.m. Saturday, November 9, 2019 at the Leffler Funeral Home of Benton, with Rev. Phillip Kennedy officiating. Visitation will be from 5:00 p.m. to 7:00 p.m. Saturday at the Leffler Funeral Home.
Mary Beth Prusha was born on July 27, 1959 in Waukegan, IL, the daughter of William Stockton and Jean Ellen (Redding) Stockton.
Mary worked as an LPN with the McLeansboro Rehabilitation and Health Care Center. Prior to working in McLeansboro, she worked for Mt. Vernon Health Care Center. She loved being a nurse, and especially loved taking care of her patients and residents.
She was of the Catholic Faith.
Mary loved her grandchildren, and especially enjoyed all the times they spent together. She enjoyed going to the movies, drinking coffee, watching NYPD Blue and ER.
She was known for her love being with her family, and she adored her time with her parents.
Surviving is her three daughters: Jessica Dawson and partner Tiffany Campbell of Collinsville, IL, Tiffany Prusha of Benton, Leah Stone and fiancée David Loucks of Marion, IL; her mother Jean Stockton of Waukegan, IL; six grandchildren: Ethan Prusha, Cameron Dawson, Taylor Dawson, Jacob Wilkerson, Julianne Stone, Willa Prusha; a sister Susan Gonzalez and husband John of Waukegan, IL; three brothers: William Stockton, Jr. of Racine, WI, Thomas Stockton of Rock Island, IL, Eric Stockton and wife Toni of Hendersonville, TN; and several nieces and nephews.
She was preceded in death by her father; and three brothers: James Stockton, Steven Stockton, and Joseph Stockton; and a niece Samantha Stockton.
Memorial contributions may be made to Mary Beth Prusha Memorial Service at GoFundMe.com
To leave online condolences to the family, or to share memories of Mary Beth, visit www.lpfuneralhome.com