Frank Vercellino of Mulkeytown, IL, passed peacefully to be with his beloved Berniece at 6:07 pm, Thursday, Oct. 31, 2019. His family was at his side. He was the son of Italian immigrants; a heritage of which he was very proud.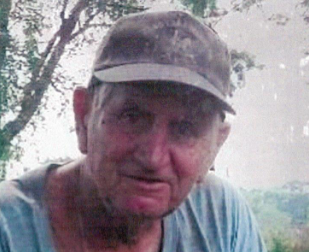 His services will be held at the St. Andrew Catholic Church in Christopher on Tuesday, November 5, with visitation from 10am to 1:00 pm at the church. The funeral mass will be at 1:00 pm with Fr. Urban Osuji officiating. Burial will be at St. Andrew Cemetery in Christopher.
Frank was born on September 12, 1929, in Valier. He and Berniece were married on September 14, 1950. He was preceded in death by his high school sweetheart and wife, Berniece (Bufford) Vercellino, his parents, John B. Vercellino and Angeline T. (Richardi) Vercellino; two brothers, Joe Vercellino and John B.Vercellino, Jr; two sisters-in-law, Madelyn (Stoffel) Vercellino and Louise (Bufford) Hoffmann, and four brothers-in-law Marvin Bufford and Bennie Bufford, Bernard Hoffmann and Chuck Feltmeyer.
Survivors include a Daughter, Sandy Vercellino Laur (Nick) of Sesser and son Steve Vercellino (Terry) of Mulkeytown. He has 6 grandchildren who were the light of his life, Brian Laur (Dana), Erin Basso (Chip), Lacey Hagerman (Danny), Steve Vercellino (Alyssa), John Vercellino (Johnel) and Chris Bial. He also has 5 great grandchildren Reid and Reagan Basso, Delaney, Patrice, and Banx Laur and a great granddaughter on the way.
Frank was always a hardworking man dedicated to taking care of his family. He had worked at many jobs including the Old Ben 21 coal mine until his retirement; but most of all, he was a farmer. He loved the land and working it was one of his greatest pleasures. He was also a huge sports enthusiast not only playing several sports and refereeing, but watching his children, grandchildren, and great grandchildren every time he could.
Frank was a lifetime member of St. Andrew Catholic church in Christopher, IL and the Christopher Knights of Columbus, of which he was a founding member in 1954.
In lieu of flowers, donations may be made to the St. Andrew Chapel Fund or Hospice of Southern Illinois in Marion. Envelopes will be available at the church.
Gilbert Funeral Home in Christopher is handling arrangements.
For more Information go to our website www.gilbertfuneralhomes.com