Rosalie Crisp, 86, of Benton, passed away at 7:05 a.m., Tuesday, October 22, 2019, at her home surrounded by her loving family.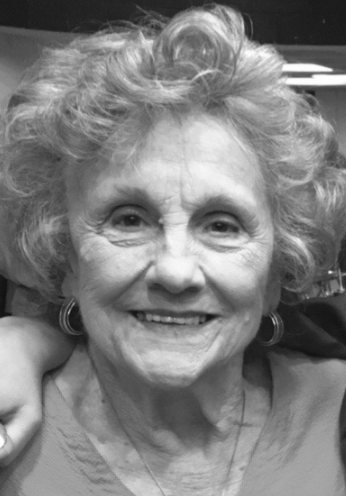 She was born on January 30, 1933, to Thomas and Ann (Yasevich) DeBartoli in Benton, IL. On May 5, 1950, Rosalie married Roger Crisp and he preceded her in death.
Rosalie, the matriarch of the entire family, was a loving wife, mother, grandmother, great-grandma and great-great-grandma. She enjoyed gardening, cooking and interior design. She held a special place in her heart for her pets.
She is survived by her two daughters, Vicki McGuire and husband, Mike, of Benton, IL and Kathy Swigonski and husband, Jack, of Parrish, AL; three grandsons, Michael McGuire, and wife Suzanne, of Benton, IL, Tyler McGuire of Benton, IL and Logan Swigonski, and wife, Julie, of Benton, IL; eight great-grandchildren, Tristan Swigonski, and wife, Chasidee, Madison McGuire, Parker McGuire, Morgan Swigonski, Landyn McGuire, Peyton Swigonski, Haighdyn McGuire and Taylor McGuire all of Benton; a great-great grandson Paxston Swigonski of Benton; and one sister, Shirley Grammer of Benton, IL, as well as many nieces and nephews.
Rosalie was preceded in death by her parents, Thomas and Ann DeBartoli, husband, Roger Crisp; brother, Thomas DeBartoli, Jr; and granddaughter, Samantha Ann Swigonski.
Services have been entrusted to Pate Funeral Home, 301 S. Main St., Benton, IL.
Visitation will be held Friday, October 25, 2019, from 11:00 a.m. to 1:00 p.m., at Pate Funeral Home, Benton, IL.
Funeral services will be held on Friday, October 25, 2019, at 1:00 p.m., at Pate Funeral Home, Benton, IL.
Following the funeral service, burial will take place at Masonic and Odd Fellows Cemetery.
Memorials may be made to the Franklin County Animal Shelter and will be accepted at the funeral home.
"Those we love don't go away, they walk beside us everyday. Unseen, unheard, but always near, so loved, so missed, so very dear." Annon
Online condolences can be given at www.patefh.com.