Sharon Kay Heinrich, age 71, of Benton, passed away Tuesday, October 8, 2019 at her home.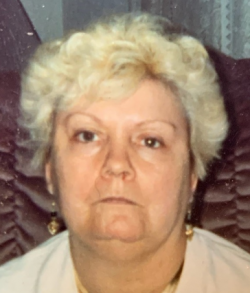 A Private Family Visitation and Funeral Service will be held at the Leffler Funeral Home of Benton, with Private Graveside Services at the Masonic & Odd Fellows Cemetery of Benton. Donnie Coulson will officiate. Leffler Funeral Home, of Benton, is in charge of arrangements.
Sharon Kay Heinrich was born on February 19, 1947 in Benton, the daughter of Bill G. Smith and Birdie Lee (Roberts) Smith. She married Earnest Eugene Heinrich on March 17, 1968, and he survives.
Sharon formerly worked as an assembly line technician with Turco Manufacturing of Du Quoin.
She loved going to the horse races, playing BINGO, spending time with her family, and especially loved helping raise her grandchildren.
Surviving is her husband of 51 years Earnest E. Heinrich of Benton; her three children: Darren Heinrich and wife Jessi of Chester, West Virginia, Nathan Heinrich and wife April of Riverview, FL, and Haley Heinrich of Miami, FL; six grandchildren: Anthony Heinrich and wife Cailah of Benton, J'Dah Koger and husband Cyrus of Nikomis, IL, Dylan Heinrich and Mallory Heinrich, both of Chester, West Virginia, Kaitlyn Flores and Johnathan Payan, both of Benton; a great-granddaughter Halle Kate Heinrich; siblings: Dorothy Cockrum of Benton, Jim Smith and wife Virginia of Benton, Ernest Smith of Benton, Gene Smith of Benton, Gary Smith of Benton, Jody Fotheringhame of Benton, Geneva Smith of Benton, Lenita Adams of Benton, Jeannette Tasky of Benton, Judy Ward of Du Quoin; and several nieces and nephews.
She was preceded in death by her parents; an infant sister Linda Sue Smith; sisters: Mary Hobbie, Eunice Connor; and brothers: Dale Smith, Bob Smith, and John Charles Smith.
To leave online condolences to the family, or to share memories of Sharon, visit www.lpfuneralhome.com