David Martin, 70, of Royalton, passed away on Friday September 27, 2019 at his home.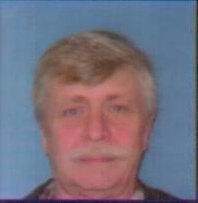 He was born on January 28, 1949 in Hart, MI to Lewis Paul Martin and Gloris Ruth (Morningstar) Chassay. He married Kathryn L. (Carberry) Martin and she survives of Royalton.
He is also survived by his son Jason (Mikela) Martin of Toledo, IL; grandchildren Dagon Vance Smith and Lyric Maeve Martin; three sisters Kathy (Ron) Panning of Columbus, IN, Nancy (John) Musser of Tinley Park, IL and Diane Schafer of Manhattan, IL; two brothers Steve (Noreen) Martin of Carterville, IL and Bradley Scott (Kalkidan) Chassay; two sister-in-laws Katie Banks of Antioch, IL and Margaret Martin of Waynesville, MO. He was preceded in death by his parents, and two brothers Dan Chassay and Mike Martin.
Graveside services will be on Thursday October 3, 2019 at 11:00 AM at the Blairsville Cemetery with Dan Winston officiating.
Visitation will be on Wednesday October 2, 2019 from 6:00 PM until 8:00 PM at the Gilbert Funeral Home in Christopher.
In lieu of flowers donations can be made to the SIH Cancer Institute or to Hospice of Southern Illinois. Envelopes will be available at the funeral home.
For more information go to our website www.gilbertfuneralhomes.com