She's Home! Janet A. Loeh, 79, of Royalton, passed away on September 10, 2019, at 5:50 p.m., surrounded by her loving family at her residence.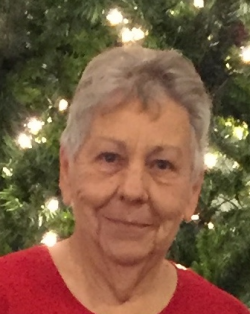 She was a faithful servant of the Lord, a wonderful mother, grandmother, aunt, sister and friend.
We don't mourn like most, for we know she is with the "King of Kings" and "Lord of Lords".
Janet was born on December 20, 1939, in Royalton, IL., to her parents, Noah Alonzo and Martha (Boyles) King, and they have preceded her in death.
She was also preceded in death by her son Robert Loeh.
Those to follow will be her three children, Vicki Restivo and husband Rocky, Jana Fann and husband Bryan, and Jody Loeh. Her niece, Darla Brewer and daughter Joli; and many grandchildren and great-grandchildren.
We will not have a funeral service but will celebrate her life on Sunday, September 15, 2019, at 6:00 p.m., at the Royalton First Baptist Church, 709 West 3rd Street, Royalton, IL.
If you would like to honor her memory, please send donations to Agape High School, 5208 Meadowland Parkway, Suite A, Marion, IL. 62959, which was her mission to see children receive Christian education.
Funeral arrangements have been entrusted to Pate Funeral Home, 301 S. Main St., Benton, IL.
Online condolences can be given at www.patefh.com.