Darrell Dean Kimmel. 73, of Sesser, passed away on September 8, 2019 at his home.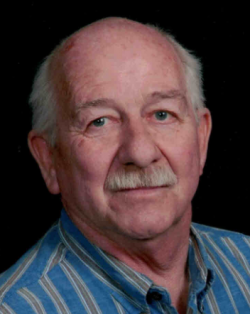 He was born on January 8, 1946 in Shelbyville, IL to Kenneth and Guyula (Cutler) Kimmel. He married Irma (Vandekerkove) Kimmel on November 16, 1986 and she survives of Sesser.
He is also survived by his children Deana (Steve) Howell of Vail, Arizona, Lindsay (Jody) Davis of Lakewood, IL, and Brandon Kimmel of Tucson, AZ; step-children Fay (Lester) Cash of Mulkeytown and Crystal Douglas of Sesser; grandchildren Weston Kimmel, Whitney Kimmel, Elijah Peterson, Leela Howell, Lilly Howell and Bailey Howell; step-grandchildren Matthew Douglas, Walter Douglas, Ashley (Christian) Lewis, Amanda Clark and Chad Cash; great grandchildren Kenny Douglas, Makynzie Douglas, Levi Clark and Emmali Clark; brothers and sisters Terry (Mary) Kimmel of Pana, IL, Pam Kimmel of Mt Vernon, Sandra (Barry) Marquis of Fredericktown, MO; step brothers and sisters Bob (Lynn) Jones of Whittington, Larry Jones of Wayne City, IL, Bill (Carolyn) Jones of Mt Vernon, Sharon Dickey of Casa Grande, AZ.
He was preceded in death by his mother, father and step-father Lee Jones and one step-brother Donald Jones.
He served in the United States Air Force during Vietnam. He retired from the Rend lake Water Plant, where he worked as an electrician.
A memorial service will be held on Saturday September 14, 2019 at 1:00 PM at the Brayfield-Gilbert Funeral Home in Sesser with Brother Mark Minor officiating. Visitation will be on Saturday September 14, 2019 from 11:00 AM until the time of the memorial service at 1:00 PM.
In lieu of flowers donations can be made to the Whittington Church. Envelopes will be available at the funeral home.
For more information go to our website www.gilbertfuneralhomes.com