Douglas "Doug" A. Erwin, 54, of Benton, passed away at 12:40 a.m., on Sunday, September 1, 2019, at his residence surrounded by his loving family.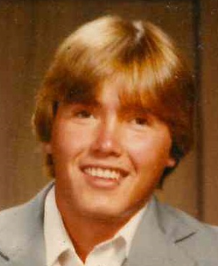 He was born on February 24, 1965, to Dwight and Mildred (Mangrum) Erwin in McLeansboro, IL. On April 10, 1989, he married the former Tammy M. Urban in Benton, KY.
Doug was a loving husband, father, grandfather and brother. He enjoyed fishing, camping, farming, taking care of live stock, and spending time with his family and friends.
He is survived by his loving spouse of 30 years, Tammy M. Erwin; two sons, Eric Michael Todich and wife Miranda and Douglas Bradley Erwin; five grandchildren, Lillieann Marie Todich, Alexis Marie Todich, Kyra Brook Paynter, Kaydence Page Todich and Layla Elizabeth Erwin; four sisters, Deloris Mayberry, Phyllis Erwin, Brenda Beasley and Joyce Bennett; and three brothers, Kenneth Erwin, Curtis Erwin, Ronnie Erwin.
Doug was preceded in death by his parents, Dwight K. and Mildred E. Erwin; a son, Brent Erwin; two sisters, Sharon Gilbert and Audry Mircle, and a nephew, Brian Snider.
Funeral arrangements have been entrusted to Pate Funeral Home, 301 S. Main St., Benton, IL.
Visitation will be held Friday, September 6, 2019, from 11:00 a.m. to 1:00 p.m., at Pate Funeral Home, Benton, IL.
Funeral services will be held on Friday, September 6, 2019, 1:00 p.m., at the Pate Funeral Home, with the Reverend Eddie Paul Davis, officiating.
Burial will take place in the Middle Creek Cemetery, Dalhgren, IL.
The Erwin family would like to express their appreciation to the staff at Hospice of Southern Illinois.
Memorial contributions may be made to the family and will be accepted at the funeral home.
Online condolences can be given at www.patefh.com.