Cynthia "Cindy" Dawn Ray, 49, of Zeigler, passed away on August 29, 2019, at her residence.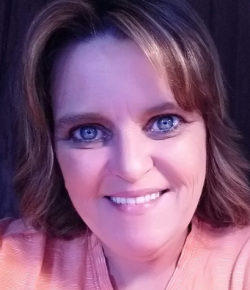 She was born on December 2, 1969, to Carl Travelstead and Beverly Ray in Carbondale, IL. Cindy previously worked as a Overnight Stocker for Walmart.
Cindy was a dear friend to many with a large caring heart. She enjoyed listening to music, karaoke, and loved Harley-Davidson motorcycles.
She is survived by her sister, Shelly Watkins; two aunts, Barbara Rolla and Betsy Hurley; and one uncle, Roger Lee Ray.
Cindy was preceded in death by her parents.
Funeral services have been entrusted to Pate Funeral Home, 301 S. Main St., Benton, IL.
Cremation will take place per Cindy's wishes. The family is planning a memorial service for Cindy at a later date.
Memorial contributions may be made to Pate Funeral Home in care of funeral expenses.
Online condolences can be given at www.patefh.com