Carroll Gene Barrett, 69, of Benton, formerly of Christopher, passed away on September 2, 2019 in Springfield, MO.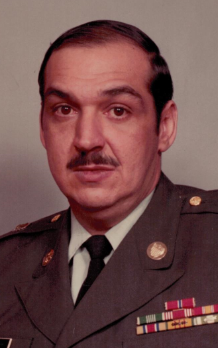 He was born on February 4, 1950 in West Frankfort to James Henry and Zenith Mae (Ramsey) Barrett. He married Patsy Sue (Conner) Barrett and she survives of Benton.
He is also survived by his three sons John Robert (Ashley) Barrett of Sesser, Jason Bradley Barrett of Mulkeytown and Justin Michael Barrett of Benton; five grandchildren Logan Robert Barrett, Lillian Renea Barrett of Sesser, Jacob Michael Barrett of DuQuoin, Madelyn June Barrett of DuQuoin and Brooklyn Dawn Barrett of DuQuoin; one brother James "Jim" (Ida) Barrett of Highlandville, MO.
He was preceded in death by his parents.
Carroll was a retired Army Veteran serving for 23 years. He did three tours in Vietnam, earning the Purple Heart and Bronze Star. After his time in the Army he then went on to work for Brinks Security and retired after working 23 years for Brinks.
Funeral services will be on Saturday September 7, 2019 at 1:00 PM at the Gilbert Funeral Home in Christopher with Brother Larry Cook officiating. Visitation will be on Saturday from 11:00 AM until the time of the service at 1:00 PM at the funeral home. Burial will be at Ward Cemetery in Mulkeytown.
In lieu of flowers donations can be made to the Benton-West City Ministerial Alliance and will be accepted at the funeral home.
For more information go to our website www.gilbertfuneralhmes.com