Elmer M. Brookins, 81, of Whittington, IL passed away Saturday morning, Aug. 31, 2019 surrounded by his family.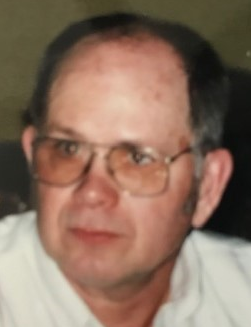 He was born Nov. 27, 1937 in Charleston, IL, the son of Jasper & Kathryn (Strader) Brookins.
He married Marilyn Jane (Rose) on Nov. 30, 1958, and she preceded him in death on May 18, 2018.
Mr. Brookins was owner & operator of Brookins Small Engine Repair. He was a member of the Immanuel Baptist Church in Benton. He was a retired coal miner, retiring from Consolidated Coal Co, and had been the owner of Brookins Donut Shop in Charleston, IL. Mr. Brookins enjoyed tending to his livestock, welding and gardening.
Mr. Brookins is survived by his sons, Dale Brookins, and wife Penny, of Whittington and Ron Brookins, of Marietta, GA; grandchildren Mallory Gibbs, and husband Alex, and children Cali and Keaton, Chelsea Brookins, Whitney Pulliam, and husband Chris, Tyler Brookins, Chandler Brookins; sister Cleta Webster, of Charleston, IL; sister-in-law Jacki Brookins, of Tuscola and brother-in-law Dale Rose, and wife Judy, of Sesser, IL.
Mr. Brookins was preceded in death by his parents, wife, sister, Janet Warpenburg and by two brothers, Freeman Brookins and Carroll Brookins.
Graveside services will be held at 1 p.m. on Thursday, Sept. 5, 2019 at the Williams Chapel Cemetery in Ewing with Rev. Eddie Paul Davis officiating. Those attending the service on Thursday are requested to meet at the cemetery. Visitation will be from 5 to 7 p.m. Wednesday at the Morton & Johnston Funeral Home in Benton.
In lieu of flowers, Memorials in Mr. Brookins name may be made to the Immanuel Baptist Church-Outreach Program.
For more information or to send online condolences please visit www.mortonjohnstonfuneralhome.com