A 48-year-old West Frankfort man has been charged with two counts of first-degree murder in the death of 29-year-old Kendra Ardery, also of West Frankfort.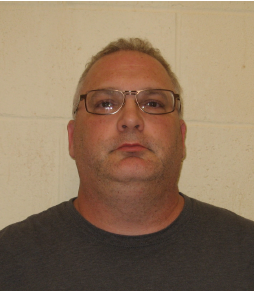 Thomas McCoy was taken into custody on August 12, 2019 and is being held at the Franklin County Jail in lieu of $5 million bond. McCoy is additionally charged with one count of concealment of a homicide and one count of abuse of a corpse involving the death of Ardery.
According to Franklin County Assistant State's Attorney Phillip Butler, the charges allege that McCoy killed Ardery by inflicting physical trauma to her head and neck between August 8, 2019 and August 10, 2019. The charges also allege that McCoy concealed her death and abused the victim's body by sexual conduct.
McCoy will appear in Franklin County Circuit Court for a first advisement hearing and bond review on Wednesday, August 14, 2019 at 3 p.m.
The death of Ardery is being investigated by West Frankfort Police Department, the Illinois State Police and the Franklin County Sheriff's Department.