Daniel "Dan" Lee Lynch, 56, of Benton, passed away on Wednesday, August 7, 2019, at his residence.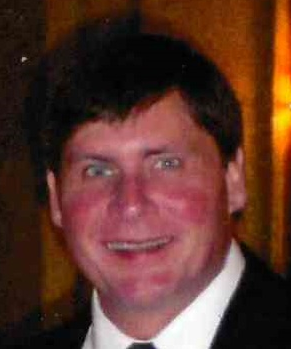 He was born on March 14, 1963, to Ronald and Carolyn (Sneed) Lynch in Berwyn, IL. Dan was a United States Army Veteran. On April 2, 2011, he married Susan Lea (Tate) Joy.
Dan was a loving husband, father and grandfather. He enjoyed music and fishing. His passion for music started at a very young age playing the drums, to being a lead singer in a band to most recently learning how to play the bass guitar.
He is survived by his loving spouse of 8 years, Susan Lea Lynch; five children, Dustin (Tori) Lynch, Kassie Lynch, Brook Cecil, Alex (Brandon) Mandrell and Caitlin Joy; five grandchildren, Cyrus, Raymond, Harper, David and Coraline; one brother, Craig (Shari) Lynch; and many dear family members and friends.
Mr. Lynch was preceded in death his parents, Ronald Lee and Carolyn Gail Lynch.
Funeral arrangements have been entrusted to Pate Funeral Home, 301 S. Main St., Benton, IL.
Visitation will be held on Saturday, August 10, 2019, from 1:00 p.m. to 3:00 p.m., at Pate Funeral Home, Benton, IL.
Funeral services will be held at 3:00 p.m., on Saturday, August 10, 2019, at the Pate Funeral Home, Benton, IL, with Rev. Stacy Tate, officiating. Military rites will be performed by the Benton American Legion Post 280, VFW Post 2671 and the United States Army.
Online condolences can be given at www.patefh.com