By Jim Muir
During a span of four months the city of Sesser, IL has lost three icons – three old soldiers and three good men who took on near-legendary status in the small farming community.
The death on August 2 of Amos Mitchell, 100, and on August 6 of Leroy Spotanski, 93, coupled with the March 18, 2019 death of 94-year-old Delmar Jones continues to close the chapter and usher out important members of the greatest generation. For those in the younger generation or those unaware, this is the generation that defeated Hitler and saved the free world. It's because of old soldiers like these that we are not speaking German today! Let that sink in a moment!
When I wrapped my mind around these three deaths, my first thought was how uniquely different each of these men were in their ideologies, personalities and professions. But, while all three men were contrasting in those areas, they were actually one and the same in their beliefs. These three are men that look you in the eye when they speak to you and say what they mean and mean what they say. These were men whose word was their bond and who put as much importance on a handshake as signing their name to a legal document.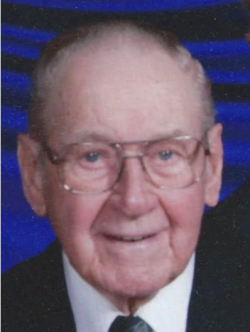 Leroy Spotanski [/caption]
We hear a lot these days about the word "legacy" – what we leave behind when we're gone. Often, legacy is talked about by stuffed-shirt politicians and ego-maniac athletes who would have us believe that accomplishments paid for by taxpayers and how many championship rings collected are how we should measure the greatness of people. Other people measure legacy by bank accounts and material possessions, and others by status in the community and by titles behind their name.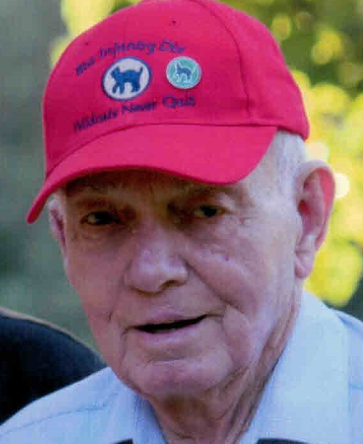 Delmar Jones [/caption]
But, when the final words are said about each of us there are three things, only three things that truly matter concerning our legacy. Those three things and they must be in this order, are faith, family and friends. When it comes to the legacy of faith, family and friends, Amos, Delmar and Leroy got it right, they understood the importance and lived it daily! And in the case of these three old soldiers you can quickly add these words to their legacy: respect, loyalty, integrity, honesty and an unapologetic, unwavering belief in the Stars and Stripes and that we are blessed to live in the greatest country on earth.
Several years ago country crooner George Jones sang a song entitled, "Who's Gonna Fill their Shoes?" The song laments the fact that when many of the old classic country stars are gone, there will be nobody to take their place. With three prominent deaths in a small community, this song and that question crossed my mind. Who will fill these three old soldiers' shoes? Who will walk in parades, who will put flags on the graves of veterans, who will support their community and their country, who will salute the flag, who will understand and practice daily those three F's of faith, family and friends?
For anybody willing to step up … those are three mighty big pairs of shoes to fill!
In 1951 Gen. Douglas MacArthur gave a farewell speech to a joint session of Congress. During that famous address MacArthur coined the phrase: "Old soldiers never die … they just fade away."
In regard to the three old soldiers I write about today, let me paraphrase General MacArthur's famous quote – Old soldiers never die, they leave an indelible mark on the collective hearts of their family, friends and the community they live in … and then … they just fade away.
Mr. Mitchell, Mr. Spotanski and Mr. Jones … I join countless others in saying thank you for your service to God and country and thank you for making Sesser a better place to live. Godspeed Gentlemen and rest easy.