Ernest Paul (Ernie) Bain, 88, of Peoria, IL passed away at 2:40 p.m. Wednesday, July 3, 2019 at Unity Point Proctor Hospital.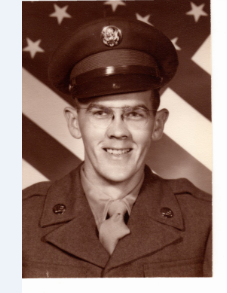 He was born September 6, 1930 in Macedonia, IL the son of Ransom Ray and Laura Opal Beaty Bain. He married Marilyn Pugh Blahnik June 28, 1975.
Ernie is survived by his wife of forty-four years; six stepchildren, Susan (Gary) Weed of Louisville, KY, Joe (Debbie) Blahnik of E. Peoria, Cindy (Herb) Ritchell of Northbrook, IL, Lori (Dave Roethe) Blahnik of Madison, WI, Jeff (Brooke) Blahnik, John (Judy) Blahnik of Germantown Hills; sixteen step- grandchildren and seventeen step-great-grandchildren; one brother Kenneth Ray (Thurleen) Bain of Grantsburg, IL; 5 nephews and nieces, Donald Bain of Macedonia, IL, Kendee (Mark) Pemberton of Macedonia, IL, Jon (Beverly) Bain of Pittsburg, IL, Kerry (Jeremy) Gray of Wheatland, IN, Joshua (Grace) Bain of Ft Worth, TX; twenty-two grand-nephews and nieces, and seven great-grand-nephews and nieces.
He was preceded in death by his parents, and one step grandson, J. P. Blahnik.
Ernie had a long productive career in automobile sales, retiring in 1993 as sales manager at Honda World. He attended United Presbyterian Church in Peoria. Ernie was an Army veteran serving during the Korean conflict, 1952-1954.
A memorial service will be held Saturday, August 3, 2019 at 3 PM at Davis-Fulton Woodland Chapel in Peoria.
His final resting place will be at Liberty-Ridlen Cemetery where a memorial service will be held Saturday, August 10, 2019 at 3 PM at Liberty Baptist church, 14376 Liberty Rd. 9 miles east of Benton, IL, North from Route 14. There will be a time of visitation two hours before each memorial service.