Roscoe Webb Neal, age 97, went home to the Lord July 7th surrounded by his loving family.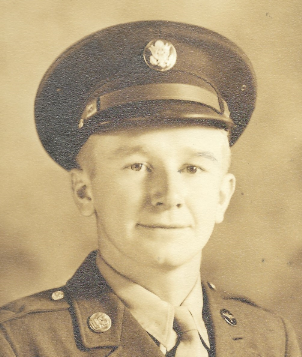 He was born March 28, 1922 the youngest son of Aaron and Nobia Otterson Neal. He is survived by wife Marjorie Sullivan Neal, daughters Karen (husband Keith) Duckworth, Kathy Essary (fiancé Jim Lambert), Kendra (husband David) Clark and sister Dorothy Biegler. He also leaves behind seven grandchildren, nine great grandchildren. He was preceded in death by his parents, infant son, Russell, infant daughter, Janice, four brothers Okley, Eual, Jim, Harvey and one sister Goldia Neal Braden.
He served in World War II, 1942-1945, as Private 1st class in the 82nd fighter control squadron as a plotter/coder with the Army-Air Corps. He earned three overseas gold bars. He served in Versailles, France, Corsica and Italy.
Visitation is at 10 am Thursday, July 11 at Morton-Johnston. Funeral services will be held at 12 noon at the funeral home. Burial will follow at the Neal Cemetery, Logan.
For more information or to send online condolences please visit www.mortonjohnstonfuneralhome.com