Freda Mae webb, 89, of Ewing passed away Thursday afternoon, April 11, 2019 in Benton.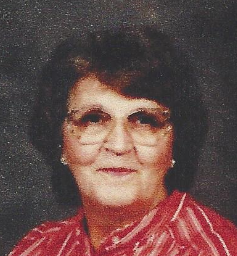 She was born in Spring Garden, IL on May 11, 1929, the daughter of Homer & Alma (Johnson) McCann.
She married Charles Harold Webb on Sept. 26, 1949, and he preceded her in death on Oct. 16, 1975.
Mrs. Webb was a loving wife, mother, grandmother, great grandmother & sister. She worked for many years at Burton's Café in Whittington.
Mrs. Webb is survived by her children, Charles R. Webb, and fiancé Debbie Antill, of Ewing, IL, Charlotte Brown, and husband Darrell, of Sesser, IL, Linda Holman, and husband Clay, of Ewing, Carolyn Zettler, and husband Rodney, of Sesser and Brenda Witcher, and husband Rick, of Sesser; 11 grandchildren, 20 great-grandchildren; a sister, Ruth Endsley, and husband Ed, of Benton; two brothers, Carl McCann, and wife Mary, of Christopher, Il and Jerry McCann, and wife Mary Ann, of Benton
Mrs. Webb was preceded in death by her parents, husband, by a brother, Junior Ray McCann & his wife Peggy and by a sister, Wastina Campbell and her husband Byford.
Funeral services will be 1 PM Monday, April 15, 2019 at Johnston Funeral Home in Ina, with Rev. Ed Endsley officiating. Burial will be in Williams Chapel Cemetery in Ewing. Visitation will be after 11 AM Monday at the funeral home.
For more information or to send online condolences please visit www.johnstonfuneralhome.com