Phyllis Ann Maragni, 71, of Marion, Illinois went to be with her Savior on Saturday, March 9, 2019 at Herrin Hospital in Herrin, Illinois. She was born October 10,1947, in Calvert City, Kentucky to the late Wilbert and Virginia Jennings Connell.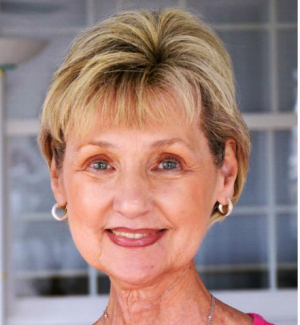 She married her first blind date Ceasar Allen Maragni on March 25, 1967, in Waltonville, Illinois and they were blessed with almost 52 years of marriage.
Phyllis is survived by her beloved husband Ceasar and son Brett Allen Maragni and wife, Lacey Bean Maragni and her four grandchildren Chase, Bryce, Grace Ann, and Esther, all of Jacksonville, Florida.
Also surviving are her brother Bill Connell & Linda, sisters Betti Hinz, Linda Sullivan, and Patricia Reeves, brother-in-law Dean Wilson, many nieces and nephews and her beloved Benton Card Club sisters.
Phyllis was a retired educator, teaching 28 years in the Benton Grade School system, most of those serving as a reading specialist at Benton Middle School. She was a member of Third Baptist Church in Marion where she served as librarian and Sunday School teacher.
Known for her infectious smile, Phyllis loved spending time with her family, especially her four grandchildren. She was a prayer warrior who loved and faithfully served the Lord her entire adult life.
Funeral arrangements have been entrusted to Pate Funeral Home, 301 S. Main St., Benton, IL.
Visitation will be held from 4:00 to 7:30 p.m., Tuesday, March 12, 2019, at Pate Funeral Home in Benton, with Memorial Service beginning at 7:30 p.m., Public Graveside service will be at 10:30 a.m., Wednesday, March 13, 2019, beginning at Pate Funeral Home. Burial will follow at Masonic & Odd Fellows Cemetery in Benton.
In lieu of flowers, memorial contributions may be sent to Harvest Jacksonville, P.O. Box 600998, Jacksonville, Florida, 32260.
Online condolences can be given at www.patefh.com.