June Deloris "Priddy" Pritchard, age 89, of Benton, passed away Saturday, February 2, 2019 at the Herrin Hospital.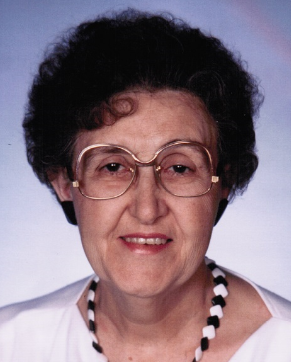 Funeral Services will be held at 12:00 noon Tuesday, February 5, 2019 at the Leffler Funeral Home of Benton, with Rev. Jeff Mandrell officiating. Burial will be in the Masonic and Odd Fellows Cemetery of Benton. Visitation will be from 10:00 a.m. to 12:00 noon Tuesday at the funeral home.
June was born on August 10, 1929 in Herrin, Illinois, the daughter of John Priddy and Mary (Trull) Priddy. She married James Louis Pritchard on May 19, 1950, and he preceded her in death on January 29, 1979.
Mrs. Pritchard worked as a bookkeeper for many years with Franklin Auto of Benton. She also worked for Zeigler Coal Company as a payroll clerk.
She was a member of the First Christian Church of Benton.
June enjoyed sewing, quilting, reading, and traveling. But her greatest enjoyment was spending time with her grandchildren and great-grandchildren.
Surviving are two daughters: Pamela L. Cross of Benton, Patti Fitzpatrick and husband Brian of Benton; six grandchildren: Michael Cross and wife Ignacia, Tara Levque and husband Rich, James C. Pritchard and wife Ashley, Keisha Pritchard, Trisha Fitzpatrick-Gladden, Jennifer Fitzpatrick; thirteen great-grandchildren: Daniel Cross and wife Savanah, JL Jacob Cross, Dylan Cross, Tessa Cross, Adelyn Levque, Mikaela Levque, James Isaac Pritchard, Annalise Pritchard, Haven Wilkerson, Gaven Wilkerson, Taven Wilkerson, Jayden Gladden, Jordyn Gladden; and several nieces and nephews.
She was preceded in death by her parents, husband, a son James Steven Pritchard, a daughter-in-law Julee Ann Ramsey Pritchard, four sisters: Myrtle, Helen, Ruth, Naomi, and Mildred.
Memorial contributions may be made to the First Christian Church building fund, or to the American Cancer Society, and will be accepted at the funeral home.
To leave online condolences to the family, or to share memories of Mrs. Pritchard, visit www.lpfuneralhome.com