Larry Massie, 72, of Valier, passed away on Monday January 7, 2019.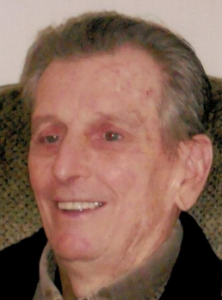 He was born on December 16, 1946 in East St. Louis, IL to Fred and Rithel Louise (Sisk) Massie. He married Cindy (Cox) Massie and together they had two sons Todd and Dan. He later married Anna (Graham) Massie on August 2, 2003 and she survives of Valier.
He is also survived by his two sons Todd (Dana) Massie of Troy, IL and Dan (Stacey) Massie of Carbondale; and their mother Cindy (Cox) Massie of Carbondale; step-daughter Julie (Nathan) Birk of Waterloo, IL; grandchildren Joelle, Mikayla, Anthony, Chace, Connor and Easton.
He was a retired school teacher, teaching at Christopher Elementary School for 34 ½ years. During the summer months he also worked for the Railroad and at Rend Lake as a Ranger with the Corp of Engineers. He was an Eagle Scout, member of the Christopher Jaycees, 32nd Degree Member of the Scottish Rite, a member of The Order of the Sword of Bunker Hill, Past Master of the Christopher Masonic Lodge Post 1016, and a member of the Sesser Masonic Lodge.
He was preceded in death by his parents, one sister Nancy Massie and one brother Mike Massie.
A memorial service will be on Saturday January 12, 2019 at 1:00 PM at the Gilbert Funeral Home in Christopher with Brother Dale Burzynski officiating. Visitation will be on Saturday from 11:00 AM until the time of the service at 1:00 PM. Masonic Rites will be on Saturday at 1:00 PM at the funeral home.
In lieu of flowers donations can be given to the American Cancer Society. Envelopes