Patrick Lynch, 88, passed away on Sunday December 16, 2018 at his home.
He was born on February 23, 1930 in Chicago, IL to Owen and Mary Ellen (Marrinan) Lynch. He married Dimple (Carpenter) Lynch on August 24, 1952 and she preceded him in death on August 29, 2017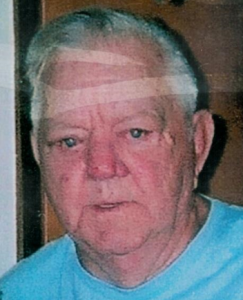 He lived in Chicago and worked as a union carpenter Local # 10, until retiring and then moved to Christopher in 2000.
He is survived by his three children Matt (Liz) Lynch, Patsy (Steve) Leo, and Phillip (Jeanne) Lynch; daughter-in-law Christine Lynch; grandchildren Christopher (Renee) Lynch, Nicole (Ryan) Whitmer, Patrick "PJ" Lynch, Dusta (Tom) Wheatly, Phillip (Suzanne) Lynch, Andrew Lynch, Ian Lynch, and Daniel Lynch; great grandchildren Alyssia Betsinger, Hannah Betsinger, Evan Whitmer, Katelynn Lynch, Braedan Lynch, Alex Peyton, Lillian Lynch, Brycen Lynch, Erika Lynch, Claire Wheatly, Benjamin Lynch; two brothers Matt Lynch and Jim (Sandy) Lynch.
He was preceded in death by his wife, parents, one son Owen Lynch, one grandson Michael Lynch, one sister Mary Carrol, two brothers Larry Lynch and Jack Lynch.
Funeral services will be on Friday December 21, 2018 at 11:00 AM at the Gilbert Funeral Home in Christopher. Visitation will be on Thursday from 5:00 PM until 8:00 PM at the funeral home. Burial will be in the Mulkeytown Cemetery.
In lieu of flowers donations can be made to the Mulkeytown Cemetery and will be accepted at the funeral home.
For more information go to our website www.gilbertfuneralhomes.com