Bonnie B.(Pritchett) Hopkins, 62, of Benton, Illinois, passed away at 2:11 a.m. on Sunday December 9, 2018 at Franklin Hospital.  Bonnie's final act ofkindness was to give the gift of life through organ donation.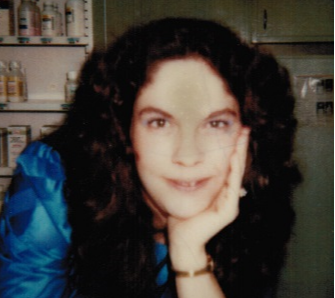 Bonnie was born in Cicero, Illinois on August 7, 1956.  She was the daughter ofthe late Russell and Agnes Pritchett of Benton, Illinois. She graduated fromBenton Consolidated High School and Northeast Louisiana University. She earneda Bachelor of Science in Pharmacy in 1979 and worked as a Registered Pharmacist throughout her career until establishing a contracting business later in lifewith her surviving husband.
Sheis survived by her husband of 13 years, Brad Tucker; two children from her former marriage, Leslie Hopkins (Sandy White) of Benton, Illinois, and Mark Hopkins (Heather Murphy) of West Frankfort, Illinois; a step-son, Austin (Tammy) Tucker of Stone Lake, Wisconsin; one grandson, Tony Hopkins of Marion,Illinois; one step-grandson Andrew Tucker of Stone Lake, Wisconsin;parents-in-law Nadine and the late Gene Tucker of Benton, Illinois; twosisters, Irene Poyner of Martin, Tennessee, and Judy (Danny) Lampkins ofHardin, Kentucky; one sister-in-law, Brenda (Tony) Crawford of Portage,Wisconsin; and her beloved extended family.
Because of her delightful personality, Bonnie never met a stranger. She loved her family and friends with all her heart. She loved watching her children's sporting events when they were young. She enjoyed music, her TV shows, and her pets. She also enjoyed playing Scrabble with one of her very best friends, the late Joni Sims.
Bonnie is preceded in death by her parents; and father-in-law.
A luncheon will take place from 12:00-1:00 p.m. on Sunday, December 16th at the St Paul's Lutheran Church at 1 W Frankfort Plaza, West Frankfort, Illinois 62896, (618) 932-3450, with a Memorial Celebration of Life Service, officiated by Pastor Alan Janneke following the luncheon. All who knew her are welcome.
A private family interment of ashes will be held at a later date in the Masonic & Odd Fellows Cemetery in Benton, Illinois.
Memorial contributions may be made to the Leffler Funeral Home to assist with the cremation expenses, and will be accepted at the church on Sunday, or may be mailed to the Leffler Funeral Home, 401 E Main St, Benton, Illinois 62812. (618) 438-0021.
To leave online condolences to the family, or to share memories of Bonnie, visit www.lpfuneralhome.com