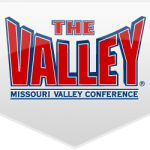 EVANSVILLE, IN – Marty Simmons will not be retained as men's basketball head coach at the University of Evansville, ending an 11-year tenure at his alma mater. Sources confirmed that an announcement by the university will take place Wednesday morning.
A message left for Simmons was not immediately returned.
Simmons compiled an overall record of 184-175 and 82-116 in the Missouri Valley Conference. Under his watch, the Aces played in the postseason five times and won the CollegeInsider.com Tournament in 2015. However, the program's drought of qualifying for the NCAA Tournament or National Invitational Tournament has stretched to 19 seasons.
Please click on the link for the full story from Pat Hickey of the Evansville Courier and Press.
https://www.courierpress.com/story/sports/college/evansville/2018/03/13/marty-simmons-not-expected-return-evansville-basketball-head-coach/422174002/