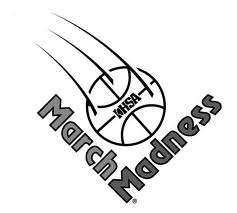 CARBONDALE –  Goreville (22-11) will square off against Mowequa Central A & M (22-8) in Class 1A for the right to move to the state finals in Carver Arena in Peoria.
In 2A Pinckneyville will square off against Mt. Carmel for the chance to move on in the "Original March Madness" in Peoria.
Here are some links to media sources to preview the games.
Joey Wagner of the Decatur Herald and Review previewing the Class 1A game
http://herald-review.com/sports/high-school/basketball/paradee-brothers-lock-down-on-defense-for-central-a-m/article_7b596b27-4e87-5911-aee4-02a6555d992d.html
Scott Mees of the Southern Illinoisan previewing both games.
http://thesouthern.com/sports/pinckneyville-goreville-look-to-advance-to-state/article_98807e20-d4bb-594b-ac49-1a0626425d90.html
Jack Bullock of A Baseline View previewing both games 
http://abaselineview.com/abv2018supersectionals.html
Paul Wilcoxen of the Mt. Carmel Register
http://www.mtcarmelregister.com/sports/aces-win-robinson-sectional/article_e0294cfb-81d5-5440-9b11-3196188d0c23.html