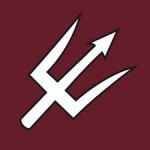 ZEIGLER –  The Sesser-Valier Red Devils punch their ticket to head to the Hardin County sectional as they defeated the Woodlawn Cardinals in a more than packed house at Art Brandon Gym tonight.
Preston Launius hit a game tying three with less than :02 on the clock at the end of regulation to tie it at 41.
Lukas Gunter had a game high 19 for the Devils, Tyler Winchester, 13 and Launius added 10.
For Woodlawn Chase Hollenkamp had 14.  Something that jumps out at me, Blake McKay was held to 13 and Race Rynski added 10.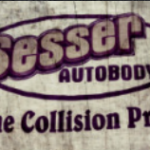 Woodlawn ends the 2017-18 campaign with a record of 21-9.
Sesser-Valier improves to 20-11 on the season.  They face the Cairo Pilots, 58-42 winners over the hosts at the Gallatin County Pilots.  Game time is Wednesday at 7:00 p.m.