ZEIGLER –  Tyler Winchester popped five three pointers in the first ten minutes of the game, scoring a game high 19 points, as Sesser Valier beat Thompsonville 50-44 last night at the Zeigler-Royalton Class 1A Regional.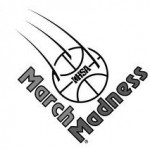 Sesser-Valier improves to 19-11 on the season, and advances to the championship game to face the Woodlawn Cardinals, winners over the Steeleville, 66-58 last night.
Lukas Gunter also added 15 points, and Peyton Rock added 10.
Anthony Darge had a game high 14 and Cobin Fitch added 12.
The game had a lot of media coverage last night.  Below are links to stories from Geary Dentison of the Southern and Jack Bullock of A Baseline View.  A box score is included in both stories.
I do not believe in redundancy.   I am going to take a different approach.  I will be sharing my take shortly.
http://thesouthern.com/sports/high-school/basketball/boys/boys-basketball-sesser-valier-gets-past-thompsonville/article_f4cced5e-7cf7-595a-8ffd-d54bb7c8a38b.html