By Jim Muir
A 26-0 run in the second and third quarter broke open a relatively close game and propelled the Sesser-Valier-Waltonville Lady Devils to a 53-19 victory over Trico in Monday night Black Diamond Conference action.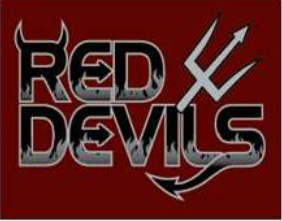 The Lady Devils led 18-9 after the opening quarter but outscored Trico 22-6 in the middle two quarters and improved to 17-0 overall on the season.
"I thought our defense was really good tonight," said longtime SVW Coach Rick Metcalf. "Any time you hold a team to only 19 points it's a great team effort on defense.
Metcalf gave high marks to Paige Tucker who led the team offensively with 16 points and also to Adrianna Fedderke, who came off the bench to help the strong defensive effort. Metcalf also singled out Sami McCowen, who had 12 points, four blocked shots and a stellar defensive effort.
"Sami is just a special player," Metcalf added.
Rounding out the scoring for SVW, Carlie Page scored eight points, Brooke Wilderman had seven points, Jaice McCowen had six points, Jada Hale added three points and Ella Zahm added one point.
The Lady Devils are back in action on Wednesday night when they host the always tough Goreville Lady Blackcats in a key BDC West match up. SVW will begin play on Saturday, January 13 at the West Frankfort Mid-Winter Classic and also play on Tuesday, January 16 and Thursday, January 16.