By Jim Muir
The Benton Rangerettes fell behind early and battled back but came up short in a 50-36 loss to Murphysboro in Tuesday night action.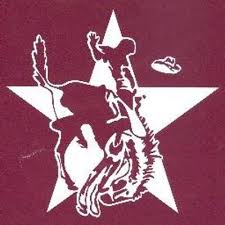 The Rangerettes fell behind by double digits at the end of the first quarter, trailing the Lady Red Devils 18-6 after one in the SIRR Ohio Division match up. Murphysboro outscored Benton 15-9 in the second quarter to open up a 33-15 halftime lead.
Benton Coach Andy Sloan said turnovers continue to hurt his young team.
"We just had too many costly turnovers between the middle of the first quarter to the middle of the second quarter," said Sloan. "We were down by 22 at one time and battled back and got it to 10 but couldn't get any closer."
Sloan said he was disappointed in his team's defensive effort.
"We didn't guard very well as a unit and we gave up far too many second and third opportunities to Murphysboro," Sloan said. "The result is disappointing because I thought we were prepared and had a good game plan. We let their athleticism take over early and I think that's what cost us the game."

Madyson Wallace led Benton in scoring with 15 and drew praise from her coach. Wallace, a sophomore, did not play last year and is competing at the varsity level for the first time.
"I thought she (Wallace) had a good game," Sloan said. "She is getting better each game."
Rounding out the scoring for Benton, Addisyn Miller and Zoe Carlton each had six points, Eb Casey had five points and Kelsey Wilcox had four points.
The Rangerettes are back in action on Thursday, January 4 when they host Massac County and then hit the road for a pair of road games next week, facing Herrin on January 9 and Du Quoin on January 11.