By Jim Muir
The Sesser-Valier-Waltonville Lady Devils ran their record to 15-0 Tuesday night with a lopsided 71-35 victory over Christopher in Black Diamond Conference West action.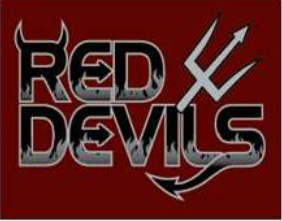 Sisters Sami and Jaice McCowen combined for 33 points and eight 3-pointers in the victory. Sami McCowen, a junior, netted 22 points, hitting five treys while younger sister Jaice, a sophomore, added 11 points and three 3-pointers. In all, the Lady Devils hit 11 3-pointers in the contest.
S-V-W jumped out to a 19-7 first quarter lead and then outscored the Lady Bearcats 23-12 in the second frame to coast to a commanding 42-19 halftime advantage.
S-V-W Coach Rick Metcalf had high praise for the McCowen sisters and their offensive showing.
"They really got us out of the gate offensively," said the longtime coach. "We shot the ball extremely well as a team."
Metcalf said Sami McCowen continues to improve in all aspects of the game.
"She (Sami) is one of the top point guards in the Southern Illinois," said Metcalf. "She is getting better every game, and she is just a junior."
Rounding out the scoring for the Lady Red Devils, Paige Tucker and Peyton Wilderman had eight points each, Brooke Wilderman added five points, Carlie Page and Jaycee Garner scored four points each, Jada Hale added three points and Ella Zahm, Adrianna Fedderke and Hannah Miller all scored two points each.
The Lady Bearcats were led in scoring by Jayla Williams with nine points, followed by Courtney Hoppers and Andrea Miller with six points each. Rounding out the scoring Kassie O'Bryan had four points, Lauren Kent added three points, Khortnee Kerkemeyer, Shianne Dejear and Savannah Sherman had two points and Carly Freehill added one point.
The Lady Bearcats are back in action on Thursday January 4 when they will host Zeigler-Royalton in a BDC match while the Lady Red Devils will travel to Vienna on the same night.