By Jim Muir
The Sesser-Valier Red Devils put four players in double figures and picked up a 75-55 Black Diamond Conference road victory over Vienna in Tuesday night prep action.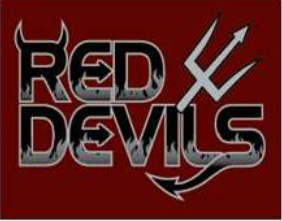 Tyler Winchester led the way for S-V and picked up game scoring honors with 21 points. The Red Devils jumped out to a double-digit first quarter lead 20-10 and maintained that through the second frame as both teams tallied 16 points in the second quarter. S-V led 36-26 at the intermission.
Red Devils' Coach Shane Garner said he felt his team missed opportunities early to put the game away.
"It was a back and forth game," said Garner. "We got hot early but never could put them away. We got a little undisciplined in our approach that cost us opportunities to extend our lead. But, hats off to Vienna, they played extremely hard."
The Red Devils outscored Vienna 39-29 over the final two quarter to notch the 20-point win. The win closed out the pre-Christmas portion of the schedule for the Red Devils who will be in action again on Dec. 26 in their own holiday tournament.
"We have won four in a row and we're playing better and getting healthy," said Garner. "We're looking to getting some rest and we're looking forward to the holiday tournament."
Following Winchester in double figures was a trifecta of Gunters — Lukas, Eli and Josh — who scored 13, 13 and 12 points respectively. Rounding out the scoring for the Red Devils was Addison Page, who narrowly missed double figures with nine points, Preston Launius with five points and Peyton Rock with two points.
Dohacke led Vienna with 19 points.