By Jim Muir
The Sesser-Valier-Waltonville Lady Devils ran their record to 9-0 Monday night with a 77-33 Black Diamond Conference West victory over Johnston City.
The Lady Devils raced out to an 18-6 first quarter lead and then put the game away in the second frame by outscoring Johnston City 31-8 to take a commanding 49-14 halftime lead.
S-V-W Coach Rick Metcalf went to his bench early and often in the lopsided contest with all 13 players seeing action in the first half.
"We shot the ball extremely well tonight," said Metcalf. "I thought we shot particularly well from behind the arc."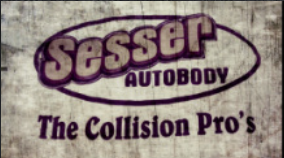 The Lady Devils hit 10 3-pointers in the road win, led by sophomore Jaice McCowen, who had four 3-pointers. McCowen led her team in scoring with 15 on the night.
Also scoring in double figures for the Lady Devils was Jada Hale with 14, including a pair of 3-pointers.
"I thought Jada and Jaice both played extremely well tonight," Metcalf said. "We're getting balanced scoring and that's a big part of the success we're having right now."
Through nine games the Lady Devils have had seven different players lead the team in scoring. Rounding out the scoring from Monday's win, Paige Tucker also had double figures with 12 points, Sami McCowen added nine points, Carlie Page added seven points, Peyton Wilderman scored six points, Ella Zahm had four points and Brooke Wilderman, Anna Kistner, Rylee Breeze, Jaycee Garner and Adrianna Fedderke all had two points.
The Lady Devils are back in action on Thursday night in a key conference matchup when they face Route 148 rival Christopher in a road game.