By Jim Muir
The Sesser-Valier Red Devils dropped a hard-fought 56-48 decision to the host Indians in Friday night hoops from the Du Quoin Tip-Off Classic.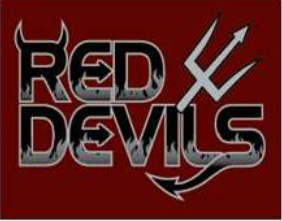 Coach Shane Garner said turnovers were instrumental in the loss on Friday night.
"Turnovers were an issue on Monday against Cairo and they were again tonight," said Garner. "I though we clicked early and executed very well. In the end they were able to put together some runs and we weren't."
Du Quoin led 19-16 at the end of one quarter and extended the lead to 34-27 at halftime.
Garner said rebounding was also a key to the loss.
"They really dominated us on the glass," said Garner. "We would force them into missing a shot and then we couldn't capitalize and get a rebound and gave them second chance opportunities."
The Red Devils were led in scoring by Tyler Winchester with 19, the lone S-V player in double figures. Also scoring for the Red Devils was Preston Launius and Peyton Rock with nine points each, followed by Lukas Gunter with 8, Addison Page with 2 and Josh Gunter with one point.
The loss dropped S-V to 0-2 on the young season and 0-2 heading into a tough day of action on Saturday in the round robin tournament. The Red Devils face Carmi-White County at 12 noon and then will come back at 6 p.m. to meet Massac County.