By Jim Muir
WOODLAWN – The Sesser-Valier-Waltonville Lady Devils improved to 7-0 Wednesday night with a close 34-31 victory at Woodlawn.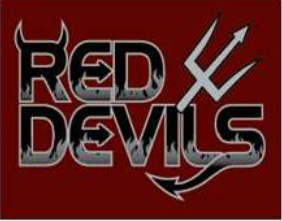 Both teams got off to a slow start offensively with S-V-W trailing 6-3 at the end of the opening quarter.
"Our offense was stagnant all night," said S-V-W Coach Rick Metcalf. "Our defense was really good all night that's what got us by and got us the win."
The Lady Devils put together a good second quarter outscoring Woodlawn by double digits 14-4 to take a 17-10 halftime advantage. The second frame actually was the difference in the game as Woodlawn outscored S-V-W 21-17 in the second half but still fell short.
"We hit some clutch free throws down the stretch that really contributed to the win," Metcalf said. "I thought Sami McCowen and Paige Tucker both had outstanding games for us tonight."
Tucker and McCowen led the Lady Devils in scoring with 14 and 8 points respectively. Sophomore Carlie Page added seven points, Jada Hale and Jaycee Garner scored two each and Jaice McCowen added one point.
Metcalf said he is pleasantly surprised to be heading into December with an unblemished mark.
"We have played really well as a team, "said the longtime coach. "We have had six different leading scorers in seven games and that is great balance."
The Lady Devils are back in action on Saturday afternoon when they will host Chester in a Black Diamond Conference West matchup. The JV game will begin at 1 p.m.