by Ron Hale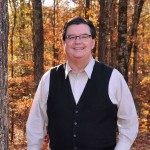 The Apostle Paul reveals that the cross of Jesus is foolishness to the Greek and a stumbling block to the Jew.
The cross has always been offensive. The sophisticated and philosophical Greek worldview is still around. Man and his "brain waves" are exalted. How could there be any salvation from an uneducated worker of wood from a backwoods place called Nazareth?
The Jewish mindset of the day longed for freedom and how could a crucified man be of any help? We want a warrior-Messiah to roast the Romans and let us do our thing.
The cross still sticks in the craw of the 21st century person. The cross says, "you must come to God on His terms – not yours."
"See, I lay in Zion a stone of stumbling, and a rock of offense; and the one who believes in Him [Jesus] will never be put to shame" Romans 9:33 in the New Testament.
Ron Hale is the pastor of the West Jackson Baptist Church in Jackson TN, and is the former Evangelism Director of the Illinois Baptist State Association