By Jim Muir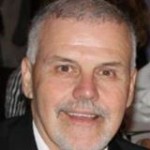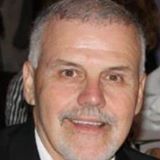 'If you must look back do so forgivingly. If you must look forward do so prayerfully. However, the wisest thing you can do is to be present in the present … gratefully.'
What a beautiful and truthful message in this quote! And to me, the beauty is found in the three words that are used to describe the past, the future and the present. In these three short sentences are a blueprint and a road map for life.
Forgive the past, whether you have to forgive yourself or somebody else, get past the past. And whatever you do, don't reside there. The past is a place of reference, not a place of residence. Everybody has a past, but more importantly everybody also has a future. Look to the future with prayer instead of worry. You can worry, fret and stew about the future, but we are not guaranteed the future, or even tomorrow. And that brings us to the most important sentence in the quote: … 'the wisest thing you can do is to be present in the present … gratefully.'
Think about that — 'be present in the present … gratefully.' It's called the present because it's a gift, a gift for us to enjoy with an attitude of gratitude for the millions of tiny miracles that make up our life every single day. Don't forget – This is the day (the present and your gift) that the Lord has made. Rejoice and be glad in it. (Psalms 118:24).
God's blessings to you on this day! Have a great Saturday and a blessed da