by Jim Muir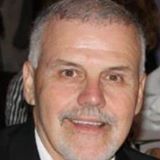 It's often said that the mark of a good writer is the ability to say more with fewer words. In that case, the unknown author of today's quote really packed a punch in this little four-word gem that gives us a battle plan to deal with the cares of life that sometimes stand out more than the blessings in our life.
I read this quote and I immediately thought about the numbers involved with 'counting' blessings compared to 'adding' up troubles. Everybody encounters a few troubles along the way, that's just part of life. But, what if every time we started adding up the troubles we're dealing with we immediately 'interrupted' the anxiety created by those troubles with gratitude and started counting our blessings? And the beauty of this attack on anxiety is that it really works. Of course, you have to apply this practice to learn that it works.
Let's look at a few 'interrupters' today. You woke up this morning, blessing one, you opened your eyes and could see, blessing two, you placed your feet on the floor and stood up, blessing three … and on and on. The list of real blessings to interrupt anxiety in our lives is infinite and unlimited.
The next time you feel anxiety, stress or any other funk settling in, interrupt it with gratitude and remember that there is always, always something to be thankful about. I recently ran across a quote that ties this thought up nicely. It says: 'Today be thankful and think how rich you are — your family is priceless, your time is gold and your health is wealth.'
Make you a list of 'interrupters' today and keep them handy … anxiety and stress won't stand a chance!
God's blessings to you on this day! Have a wonderful Tuesday and a blessed day!