BENTON – The Franklin County Sheriff's Office is requesting your assistance with the investigation of a fraud case. The case involves a Franklin County resident that was traveling and stopped at a gas station in Princeton, Kentucky.
A "skimmer" was used to access the victim's banking information allowing the information to be compromised. The victim's bank account was then accessed in Tropicana, Evansville on November 12th and 13th, 2017.
The two male suspects pictured in this release took nearly $1,000.00 from the victim's bank account via ATM. The Franklin County Sheriff's Office is asking for your help in identifying these suspects.
If you have any information that could assist in this investigation or know the whereabouts of these suspects, please contact Deputy Sheriff Rex Roberts at (618) 438-4841. The public is reminded that all suspects are innocent until proven guilty in a court of law.
Suspect Photo #1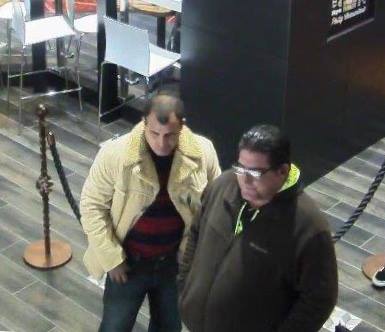 Suspect Photo #2