By Jim Muir
Many people probably glanced over the obituary of Mary Havlovic and didn't pay much attention. Perhaps the most noteworthy item listed in the brief death notice was the fact that Mrs. Havlovic lived to be 101 years old, a quite remarkable feat.
But for many, news of her death brought sadness and bittersweet, nostalgic memories of an iconic teacher and a long passed era when the world was far safer and when time didn't seem to pass so quickly.
Mary Havlovic passed away on Monday, July 19, 2021 and will be buried in Mount Auburn, Illinois on Thursday, July 22, 2021.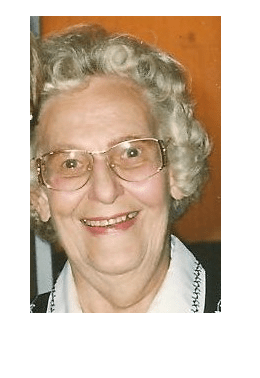 Mrs. Havlovic was a longtime teacher at the old Washington Grade School in Sesser, located near where the Miner's Memorial Park is located. She had the distinction of being a teacher there both before and after the 1963-64 consolidation that created a unit school district that is now known as Sesser-Valier. Countless children had the blessed opportunity to have Mrs. Havlovic as a teacher and can still recall her 'big' voice and hearty laughter.
It was not unusual in that era to see Mrs. Havlovic – wearing a dress and barefooted – in the middle of a dusty ball diamond, pitching softball during recess. In conversations I've had with those who fondly remember her and from comments I've read on social media, the most significant thing that stands out decades later was her kindness to everybody. And it didn't matter – rich, poor, boys, girls, smart and those who struggled – she was kind to everybody. In fact, the only thing that exceeded her kindness back in those wonderful days was her keen ability to help her students learn and to make school fun.
Mrs. Havlovic didn't have any children of her own, but she made a huge difference and a positive impact on an untold number of lives, mine included. Simply stated, she was one remarkable lady!
Interestingly, when I heard of the death of Mrs. Havlovic I thought of a short quote written by Ralph Waldo Emerson. It reads:
"What is success?
"To laugh often and much; to win the respect of intelligent people and the affection of children; to earn the appreciation of honest critics and endure the betrayal of false friends; to appreciate beauty; to find the best in others; to leave the world a bit better, whether by a healthy child, a garden patch or a redeemed social condition; to know even one life has breathed easier because you have lived. This is to have succeeded!"
Based on that description, Mary Havlovic's time on earth was a smashing success and hers was a life well-lived.
Obituaries are adequate and purposeful when describing the highlights of a person's life but they fail to reveal the real fabric of that person.
Today I would like to add a footnote to Mary Havlovic's obituary.
Along with the relevant facts that were listed, Mrs. Havlovic should also be remembered as a person that loved all children, helped shape and mold an untold number of young lives and spent her best years making the small mining and farming community of Sesser a better place to live and attend school.
And most importantly it should be remembered that Mrs. Havlovic is still admired and revered by former students, many who are now in their 60s and 70s. That's a legacy with quite a lasting impact.
RIP Mrs. Havlovic. Your race is run but your contribution to children's lives will carry on for generations to come!