Larry G. Frost, 80, of Benton, IL passed away on Thursday, November 17, 2022 at the Franklin Hospital.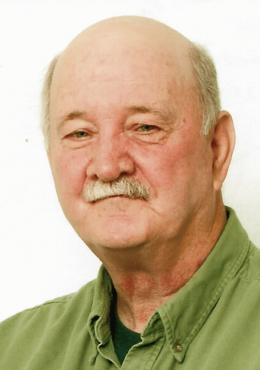 Larry worked in the Coal Mines for 23 years until retirement. Larry was an Army Veteran and was in the National Guard. Larry was a high school graduate and attended some classes at Rend Lake College. Larry loved to fish and work in the garden.
Mr. Frost is survived by one son, Larry W. Frost of Florida and one daughter, Gayla B. Burnett of Texas and four grandchildren Aliah Thomas of Christopher, IL, Dakoda Mazzei of Florida, Shyla Keesling of Indianapolis, IN, and Meagen Turner of Texas and five great-grandchildren.
He was preceded in death by four brothers and four sisters and his parents.
Larry attended the Steel City Baptist Church.
Funeral services will be held at 1:00 P.M. on Wednesday, November 23rd at the Morton & Johnston Funeral Home in Benton with Pastor Joe Zbinden. Burial with Military Rites conducted by Benton American Legion Post #280 & VFW Post #2671 will be in the Masonic & Odd Fellows Cemetery in Benton. Visitation will be from 11:00 A.M. to 1:00 P.M. on Wednesday at the funeral home.
Memorial contributions may be made to the Steel City Missionary Baptist Church.
For more information or to send online condolences please visit www.mortonjohnstonfuneralhome.com