Janice Faye Overton, 75, of Sesser, passed away Wednesday, December 1, 2021, at her home.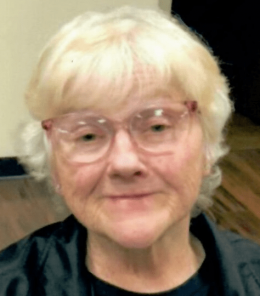 Mrs. Overton's wishes are to be cremated with no public services.
Cremation arrangements are with the Leffler Funeral Home of Benton.
Janice was born on April 21, 1946, in Jefferson County, Illinois; the daughter of Orland Miller and Thresa (Tweety) Miller. She married William Alva Overton on April 26, 1968, and he preceded her in death on April 10, 2013.
She was a homemaker and a member of the Church of Christ of Sesser.
Mrs. Overton enjoyed spending time with her family, especially her grandchildren. She also enjoyed taking drives in the car around the lake, while enjoying some ice cream.
Surviving are six children: Anne Muncie and husband Michael of Jacksonville, FL, Kent Miller and wife Tammy of Sesser, Brian Overton and wife Angie of Sesser, Regina Miles and husband Michael of Sesser, Rebecca Ellison and husband Chad of DuQuoin, and David Overton of Sesser; 17 grandchildren and 9 great-grandchildren; a brother Edward Miller and wife Clara of Sesser; and several nieces and nephews.
She was preceded in death by her parents; husband; a beloved grandson William Vincent Overton; a brother Wayne Miller; and a sister Joyce Merkel.
Memorial contributions may be made In Memory of Janice, to the Church of Christ of Sesser.
To leave online condolences to the family or share memories of Janice visit: www.lpfuneralhome.com