Ralph Dixon Jr., 86, of Sesser passed away on Sunday February 10, 2019.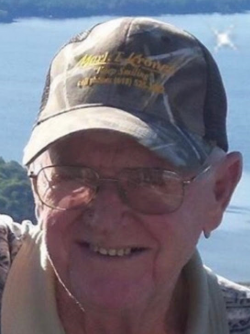 He was born on November 14, 1932 in Sesser to Ralph and Ruth (Clinton) Dixon. He married Ruth (Johnson) Dixon on May 22, 1954 and she survives of Sesser.
He is also survived by his children Dennis Dixon of Benton and Deanna (Angelito) Tacderas of Carterville; grandchildren Andrew Hughes, Nathan (Pam) Dixon, Ian Tacderas, Rebekah (Noah) Little, Sarehna (Curtis) Vaughn and Sean (Krista) Tacderas; five great grandchildren Kaylee, Alex, Evan, Felix and Rosabel.
He was a Veteran of the United States Army, a member of the UMWA and a member of the 1st Baptist Church of Sesser. He was preceded in death by his parents, one son Randall "Moe" Dixon and two infant brothers Johnny Dixon and Tommy Dixon.
Funeral services will be on Friday February 15, 2019 at 1:00 PM at the Brayfield-Gilbert Funeral Home in Sesser with Brother Chris Hottenson officiating. Visitation will be on Friday from 11:00 AM until the time of the service at 1:00 PM at the funeral home. Burial will be at Maple Hill Cemetery in Sesser.
For more information go to our website www.gilbertfuneralhomes.com