Kellie Lynn Owens, 41, of Benton, passed away peacefully at 3:08 a.m., on Thursday, January 3, 2019, at her residence surrounded by her loving family.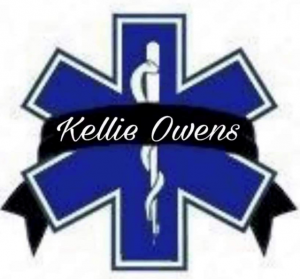 She was born on July 19, 1977, to Freddie D. and Katherine L. (Shaw) Higgerson in Pinckneyville, IL. Kellie worked as a Supervisor for Abbott EMS. On February 26, 2000, she married John Dean Owens, and they resided in Benton, IL.
Kellie started her career as a first responder in 1999, as an EMT, which she very much loved. She would then go on to further her education and career, and became a Paramedic. After many years of experience, she started her career in law enforcement as a Benton Police Officer, after several years she made the decision to return to her true love and passion of being a Paramedic for Abbott EMS as a Supervisor, and a part time Buckner Police Officer. Kellie deep down was a teddy bear at heart, fun and lovable. She enjoyed spending time with her husband, her two spoiled cats Johnny and June, and baking and cooking for family and friends.
Kellie is survived by her loving spouse of 19 years, John Dean Ownes; her mother, Katherine L. (Shaw) Higgerson; one brother, Michael Higgerson and wife Stacy.
She was preceded in death by her father, Freddie D. Higgerson; and one brother, Chris Higgerson.
Funeral arrangements have been entrusted to Pate Funeral Home, 301 South Main Street, Benton, Illinois 62812.
A celebration of life will be held at a later date.
Burial will take place at Masonic and Odd Fellows Cemetery, Benton, Illinois.
Memorials contributions may be made to Abbott EMS of Franklin County Stuff the Truck Fund, and will be accepted at the funeral home.
Online condolences can be given at www.patefh.com.