SESSER –  The Sesser-Valier Red Devils outscored their opponents 24-11 in the fourth quarter to take a nice 64-48 victory from the Goreville Blackcats.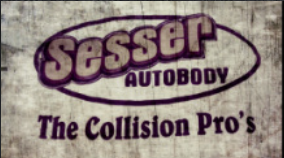 The Devils put four players on the night in double figures as Lukas Gunter led the way with 18 points, Tyler Winchester 13, Preston Launius and Joshua Gunter had ten points each on the night for Sesser-Valier.
Braden Webb led the way for the Blackcats with 14 and Landon Albright added 10.  Post player Tanner Dunn did not play for Goreville, as he was out with the flu.
Sesser Valier improves to (10-5)(5-0) on the season and will make the short trip to Z-R Friday night, before heading into the BIT.
Goreville (11-4)(2-2) will host the Christopher Bearcats on Friday night before facing the Carbondale Terriers in the first Round of the Superman Classic.
Jared Curry is supposed to return to the Bearcat lineup of Friday night.
Link to Les Winkler's story from The Southern Illinoisan
http://thesouthern.com/sports/high-school/basketball/boys/boys-basketball-sesser-valier-gets-past-goreville/article_e4846de1-2a3b-5932-ae3a-926ecf0335d1.html#tracking-source=home-top-stories
Link to Jack Bullock's story from A Baseline View
http://abaselineview.com/index.html
Link to current Black Diamond Standings
http://abaselineview.com/abvstandings.html