Kenneth "KP" Perry, 65, of Benton, IL, passed away Wednesday morning, July 6, 2016 at his home.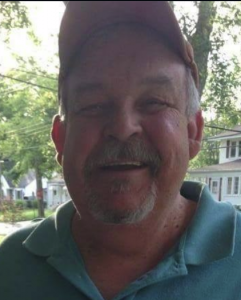 He was born in Fleming, KY on August 13, 1950, the son of Edward L. Perry, Sr. and Maggie Lee (Adams) Perry.
KP was a U.S. Navy veteran serving during the Vietnam War on Midland Island.
He was a retired coal miner and a proud UMWA member.
KP dearly loved his family. He enjoyed cooking, and had a degree in culinary arts. He was a student of the universe and loved science, especially astronomy. He loved photography, music, philosophy, particularly the thinkers and thought provokers.
KP is survived by his wife Diana Perry, of Benton; son Joel Perry and Ashley Taylor, of Logan; three grandchildren Jayden, Vance and Jameson; sister Lisa Odom and husband Alan, of Benton; brother Edward Perry, Jr. and wife Shelia McVeigh, of Gibsonia, PA; stepdaughter Stephanie Diers and husband Joel, of Springfield; stepson Robbie Woolridge and wife Jennifer, of Carbondale, IL; step-grandchildren Aliyah, Mason and Holden; nieces and nephews Jeff Perry, Jamie Perry, Aaron Odom, Kristin Odom and Ashley Odom. He is also survived by several cousins.
He was preceded in death by his parents.
Funeral services will be held at 8 p.m. Saturday, July 9, 2016 at Morton & Johnston Funeral Home, in Benton, with Jim Muir and family members officiating. Visitation will be after 6 p.m. Saturday at the funeral home.