Sandra Jane Veach, 82, of Sesser, IL, passed away at 11:01 a.m. on June 20, 2016 at SSM Health Good Samaritan Hospital, in Mt. Vernon, IL.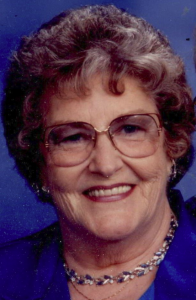 She was born on November 21, 1933 in Sesser, the daughter of Dallas Murry and Lela Mae (Sands) Murry.
Sandra married Bob S. Veach on December 8, 1950 and he survives.
She was a homemaker.
Sandra is survived by her children Mike, Debbie and David; grandchildren Angela, Michael, Patty, Ricky, Chelle, Mathew and Joe; sister Annabel (Murry) Parker, of Florida.
She was preceded in death by her parents, one daughter Patty Veach and one brother Ross Murry.
Funeral services will be held at 1 p.m. on Friday, June 24, 2016 at Brayfield-Gilbert Funeral Home in Sesser with Brother Larry Cook officiating. Visitation will be from 11 a.m. until the time of the service at 1 p.m. at the funeral home. Burial will be at Maple Hill Cemetery, in Sesser.
Brayfield-Gilbert Funeral Home is in charge of arrangements. For more information go to www.gilbertfuneralhome.com.