By Steve Dunford 
ELIZABETHTOWN –  Goreville heads to the Sweet 16, as they come back from a nine point deficit at the half, to beat Webber Township 58-50.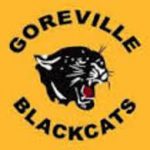 Braden Webb had a Game high 25 points for Goreville  and Peyton Massey added 9, going 6-6 from the free throw line down the stretch.
Charles Neal led Webber with 20 and Dylan Stratton added 12.
Goreville improves to 20-11.  They will play in the Sectional Finals on Friday to face tomorrow night's winner between Sesser-Valier and Cairo.
Webber Township ends the year at 20-9.
More information will be added about the game later.