By Steve Dunford
CARBONDALE – The Benton Rangers start the road to Peoria tonight as they face the Marion Wildcats at the Carbondale Class 3A regional.  Game time is 7:30 p.m.
For Benton Coach Ron Winemiller, he will be coaching against a long time mentor tonight, in Marion coach Gus Gillespe.  It is Gillespe's first year at Marion after being at Marshall County KY, for two decades.  Winemiller was a long time assistant at Marshall County before taking the Benton job nearly a decade ago.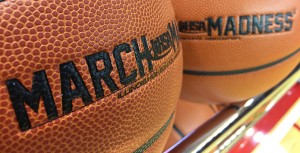 This is what Coach Gilespie had to say about facing coach Winemiller tonight.  "Benton is a great team and has one of the best records in southern Illinois- my family considers Coach Winemiller to be part of ours- he has done a awesome job at Benton I am very proud of him.
Coach Winemiller had this to say about going into tonight's action.   "They are very long and athletic. I don't know that we have seen a team all year that will present the problems that they will from a defensive stand point with all of their length. Also,  I think that Jaden Lacy might be the best overall athlete in Southern  Illinois this year. We will have to make getting'the defensive rebound a priority or it will be a long night for the Rangers."
"I also think that Jackson Conner has the ability to score inside and out about as good as anyone we have played against all year as well. It will be a tough first post season game for us and we know we will have to find some chances to score when the present themselves." 
Even though all five that will take the floor for Benton can flat out stroke the three the best shooter on the floor will be Justin Saddoris.  He is one of the purest shooters than I have watched in years.
At the Midwinter Classic, coach Gillespe dressed 10 or 11 and played them all.  Along with Connor, there will be one or two post players on the floor to go with him, around 6 4″ or 6′ 5″   One of them is Cole Schafer, son of former Benton and later SIU standout, Jay Schafer.
Even though the Rangers were out sized a lot going into the 3A post season last year, I can not help but think how the undersized Rangers held their own in the paint.  They did what is fastly becoming a lost art in HS basketball, they boxed out.
Parker Williams more than held his own in the paint against some stiff competition in the post season.  I don't expect anything less tonight.
Neither team lights up the scoreboard.   I look for the final to be in the 30's or 40's.  I don't think you can pick a clear cut favorite in this one.  I expect it to be a dandy of a high school basketball game.