By Steve Dunford 
MUPRHYSBORO – The Murphysboro Sophomore Tournament gives a look in the future for several programs.  That is why I enjoy it as the basketball season is winding down.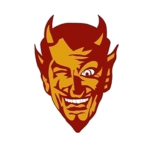 Since the IHSA lifted the amount of quarters a player can participate in, several underclassman that received a lot of varsity minutes can participate.  That is the case yesterday with West Frankfort and Thompsonville.
Sesser-Valier played in the morning session yesterday.  They were the first Franklin County school to face a team from the SIRR Mississippi, as they faced the Nashville Hornets.  The Devils fell 48-36.
Peyton Bates led S-V with 14 points, Tanner Eubanks was the second Devil in double figures with 10.  Garrett Guunter, Jake Newburry, and Matthew Thery added three, Logan Kirk a bucket, and Josten Stanley a free throw.  Caiden Snow played and did not score.
Sesser-Valier will face the Trico Pioneers at 5:00 p.m. in a consolation quarterfinal match-up on Monday.
Thompsonville faced DuQuoin, out of the River-to-River, and gave them all they wanted, falling 69-62 in overtime.
Corbin Fitch led the Tigers with 26 points, Grady Furlow 25.  Bryson Chullen added six, and Aiden Ramsey five.  Tristan Haskins, Seth Clark, and Hunter McDonough played and did not score.
T'ville goes left in the bracket as they face the Hamilton County Foxes, at 7:00 p.m. Monday.
The West Frankfort Redbirds defeated the Chester Yellow Jackets, 60-47, late yesterday afternoon.
Josh Melvin led West Frankfort with 15 points, Quincy King 13, and Gavin Gaylor was the third Redbird in double figures with 12.  Andrew Cunningham had seven, Paxton Griffith and Ethan Culley six, Brock Dorris one, and Michael Scales played but did not score.
Below, is all the scores from yesterday, and the quarterfinal pairings.