By Steve Dunford 
JOHNSTON CITY – I am going to be a homer for all five Franklin County teams as they start post season play.  The West Frankfort Redbirds, the only Class 2A team in the county, will face the Vienna Eagles tonight, in a play-in game at the Johnston City Regional.  The time snuck up on me as it is a 6:00 p.m. tip.  The winner will face the Anna-Jonesboro Wildcats.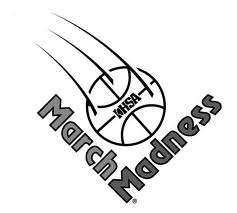 It has been a year of almosts for the Redbirds.  They have had barn-burners with state ranked Eldorado, their cross-county rivals and SIRR champs, the Benton Rangers, the Harrisburg Bulldogs, and if they advance they have had a couple dandies with A-J.
Going into tonight, I have the Redbirds as heavy favorites. Vienna's eight wins have came mostly against GEC and SEC schools and a couple over Z-R, all 1A schools.  They won the seventh place game at the Superman Classic by defeating the punching bag over the years at Massac, Fort Campbell KY.  They do not have an impressive resume, especially losing to NCOE in the Eldorado Holiday Tournament.
Here are some points and some insight into tonight's game.
The Redbirds need to get out of the gate quick like they did down at Massac Friday night.  Rick Westemeyer was saying Joe Hosman was "fit to be tied."  When I heard West Frankfort had them down by 20 early in the second quarter, my first thoughts were, I bet Joe is "real happy"  Congratulations on getting a conference win.
There is no one on the Eagles roster that can compare to C.J Johnson.  Look for him to light it up for 20+ tonight.
The Eagles have a veteran backcourt in Ben Dane and Noah Dancke.  Dancke is a big guard at 6′ 3″.  He can cause Lucas Wolfe and Kyle Hammers some match-up problems.
They interchange four or five guys in the post that are between 6′ 3″ and 6′ 5″.  They are not nearly as physical as Bradlee Croslin, Keagan Thrash, or Josh Melvin.
If the Redbirds take care of business tonight, they will advance to have their fourth meeting with the Anna-Jonesboro Wildcats.
Tonight, everyone is 0-0.  This Redbird team can do some damage in the post season.  If I was an opposing coach, I would not want to face the veteran Kevin Toney on the sidelines.  Go Birds!!!!!!!!!