By Steve Dunford 
CHRISTOPHER –  In two teams that are very familiar with each other, since the personnel is the same, as well as meeting three or four times a year, the Goreville Blackcats will travel to Christopher this evening.
Christopher,  16-6 and 5-2 in the Black Diamond, is coming off of a 48-45 overtime loss at Trico.  Goreville escapes with a 58-56 win at Chester Tuesday night.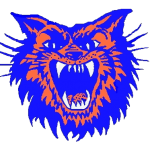 The two teams first faced in the semi-finals of the Sesser-Valier Holiday Tournament, with Goreville winning 59-52.  The Bearcats were without the services of Jared Curry.  The second time the teams met, Christopher won 81-76 on a game that was moved up because of severe weather.
It sounds like the nasty flu bug that has been going around has struck Christopher.  Coach Eric Stallman says he hopes to have everyone and at full strength tonight.
This is what Goreville Coach Todd Tripp had to say about going into tonight's contest," It is always a battle between us and expect nothing less tonight. Both teams have lots of talent and should be a fun game to watch. We are looking forward to it. " 
Both teams can end up in Peoria.  I think Christopher will know what Braden Webb, Tanner Dunn, and Peyton Massey will do, and on the other side of the coin, Goreville will know what to expect out of Bradley Young and Jared Curry.
If everyone was at full strength, I would give Christopher the edge.  When they played against Herrin, they brought things to a new level, especially Bradley Young.
Here is one thing though, these two teams can play ten times and each game would go down to the wire.  I will be watching it streaming and be covering it for you this evening.